The power is often out
because of the coal shortage.
The kerosene lamp
has become the symbol of our time.
Young Thomas is no fool
but his mouth is never still.
The stream of words keeps running on,
no lock nor bolt can slow him down
If you want to eat a lot, and well,
go to the countryside! Here, however,
everything thatís good for the stomach
we know of only from hearsay
There are few options for amusement,
so one's freed from the anxiety of choice.
Sundays you take a walk outside the city
gate
and feel especially classy.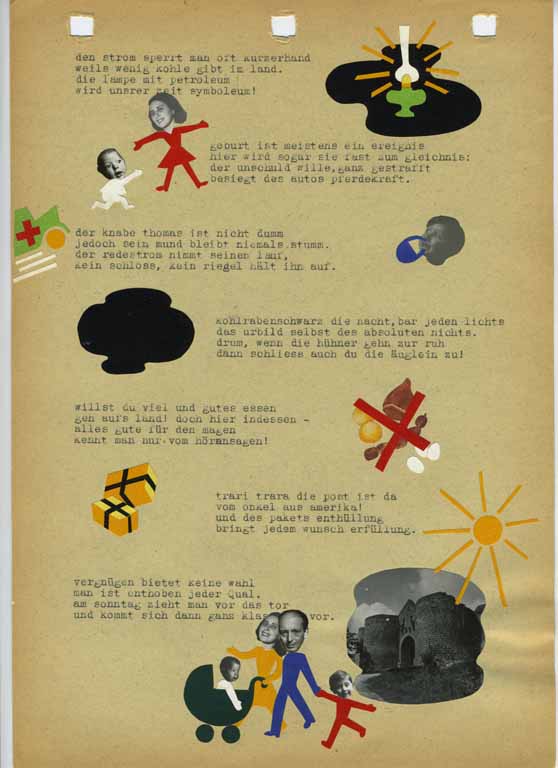 A birth is usually quite an event
and becomes almost symbolic here:
The expression of innocent will
is stronger than the automobilesí horsepower.
Night, black as coal, no light at all,
the very image of absolute nothingness.
That's why, when the chickens go to rest,
you also close your little eyes.
Trari, trara, the mail arrives,
from the uncle in America,
we open the package
and all our wishes are fulfilled.